May 6, 2020
COVID-19 UPDATES
Hey Wise Patients!  We thank you for sticking with us as we navigate pools and pools of hastily done studies, information (and misinformation), articles, etc. Never hesitate to send us any questions you may have about COVID-19 whether it's about infection, safety practices, or even antibody testing.
Please read last week's newsletter for important information regarding test accuracy carefully. Testing will occur on Wednesdays and Thursdays between the hours of 11:00am – 1:00pm. If you'd like to be tested, give us a call at (206) 466-5937. Note that our testing is only available for our patients. If you have been forwarded this newsletter and would like more information about joining Wise Patient, please click here to learn more and/or here to sign up.
Since Washington started its first of 4 phases in re-opening this week, we also wanted to take a forward-looking and community-oriented tone for our newsletter this week.
Say goodbye to Rachel and James!
Some Wise Patient stories need to end in order for new ones to begin. Our Health Coach position is designed to enable people with exceptional empathy and capacity for problem solving the opportunity to serve you, our patients, and grow professionally toward their next goal in the medical field. Rachel, hired August 2017, and James, hired August 2018, have delivered. They have shown to care tremendously about their patients' lives and aspirations. Behind the scenes they have gone out of their way to make complex medical workflows simpler and smarter for patients and physicians alike. Rachel and James, you have made us think. You have made us laugh. We are better humans for your efforts, and we will miss you. Now off  you go to medical school (Rachel to Penn State and James to UW) to continue your tireless pursuit of the knowledge and skills of superbly trained physicians.
Please help welcome Arani! It was made abundantly clear by Arani's references that she works hard to blend individual initiative with teamwork in a way we want to cultivate in the medical profession. Like James and Rachel, she is a UW grad (biology). She arrives with more than a year's experience working as a medical assistant and scribe in a busy urgent care clinic with a diverse patient population. She devoured our training material and already we appreciate her clear communication style, willingness to ask questions, and ability to think on her feet. We look forward to you meeting Arani first hand.
Abum takes over the Lead Health Coach position from Rachel (who thoroughly rocked that position). Abum's way of bringing out the best in others is already reflected in Arani's quick successful start. Of all of us, Abum is most likely to be seen trading recipes, music, art, and pop culture references (that sail over Dr. Warren's head) with his patients. He spends a lot of time working under the hood of our website to help it tell our clinic's story and ambitions. He insists that Wise Patient has its own strong and caring personality beyond the sum of us who work here. He's right.
In terms of cell biology, we refer to our Health Coaches as the Krebs cycle of Wise Patient. Without them, we would have no chance of creating the health energy we try to create for our patient family and ourselves. Here are the career updates on our prior Health Coaches:
Meghan McDevitt: Physician Assistant, Orthopedic Specialists of Seattle

Hadley Gunnell: Medical Student, University of Washington

Pearl Nguyen: Medical Student, University of Washington

Kyoko Robertson: Medical Assistant, Planned Parenthood, Seattle + Masters Student pursuing a Masters Degree in Public Health

Kaitlyn Murphy: Operations Manager for Oscar, a start-up health insurance company, AZ

Allison Steele: Implementation Whiz, Spruce Digital Care Platform

Josh Turner: Physician Assistant Student, Duke University

Julia Olsen: Osteopathic Medical Student, Western University of Health Sciences in CA
Making health and wellness more connected 
By Aaron Shaw, OTR/L, CHT, CSCS
Founder, Movemend
When it comes to books and movies, no one enjoys characters who are one-dimensional. They aren't complex enough, nuanced enough, or have enough depth to feel real or even all that interesting.
The same is true for your health. Health isn't a one-dimensional puzzle. Unfortunately, there is no such thing as "Do this one thing and be healthy." To feel our best, we need to take a comprehensive approach. That's why we have our primary care doctor but might also work with a massage therapist, maybe a physical or occupational therapist, and a personal trainer, to name a few.
But even though you might have a well-rounded "health and performance team" made up of a few different specialists, there probably isn't a lot of communication between your trainer, your doctor, your therapist, and anyone else who helps you feel your best – unless you partner with providers like MoveMend and Wise Patient Internal Medicine.
MoveMend and Wise Patient have piloted a program where patients can get vouchers to work with a personal trainer at MoveMend. Our trainers work closely with our physical and occupational therapists to develop training programs that can accommodate injuries and physical limitations so people can train injury-free and make progress toward their goals. We stay in close contact with Wise Patient, so everyone on the "health and performance team" is on the same page and the approach to health is more comprehensive.
And now that multi-dimensional approach to health, wellness, and fitness has a new name – Physio Coaching. It's a new way to train that combines the best expertise from strength coaches, personal trainers, and physical or occupational therapists into workouts that can be done anywhere and are designed to work with whatever equipment people have available. That means that people can still make progress on their fitness goals whether they are training at home or when they have access to full gyms again. And you get to check in with your physio coaching team regularly to keep you moving well and seeing results. We want this to be how everyone trains in the future – by integrating their fitness and physical health teams to feel better than ever.
Paging Dr. Dolitte?
Last week we sent out a message to all of our patients asking if you had any pics of your pets that you wanted to share on our newsletter platform. We were excited to your responses and could only share a few of them this week but be on the lookout to see more of them in the weeks to come! At this time, we are CALLING ALL ARTISTS! We want to showcase your art. Send us a picture of it via Spruce and we'll show it off in future newsletters!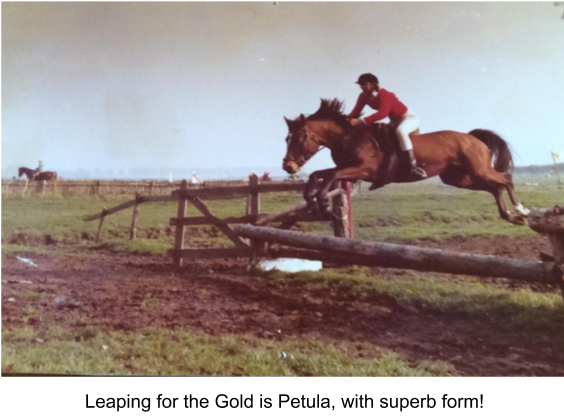 Reliable Sources to Stay Updated on the COVID-19 Outbreak
If you have any questions, please contact our office at: info@wisepatientim.com